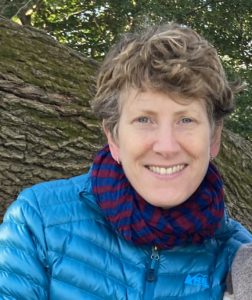 I am a licensed clinical social worker in both DC and Maryland.  I work from an integrative perspective, where I am guided by and grounded in a Psychodynamic approach, the biopsychosocial model and allied with Nature. I am a firm believer that enduring change happens more sustainably when emotional freedom happens. To that end, I have an array of theoretical lenses that I see through to help me understand better who you are and what you struggle with, including – Relational, Attachment, kinseology, Trauma informed, Multiculturalism, Feminism, harm reduction, Humanistic, parts work, values-oriented and others.  Some of these lenses are additionally well-suited for Walk & Talk Therapy, including especially: Mindfulness and cognitive-behavioral.  On a personal level, I bring a non-judgmental, empathic, collaborative, and inquisitive mindset to our relationship.
I completely understand that finding the right therapist can be an overwhelming process.  It's important to take your time looking for the right person and feeling you have a good fit. As you pursue the right connection, don't hesitate to contact me with any questions. I offer a free
20-minute phone consultation so you can see if the fit is right for you.
I recognize that I am only as good as the training and education I receive. I am therefore committed to growing professionally and staying relevant within my field and how it is evolving. I do this by regular attendance in programs and trainings that address my professional areas of interest and cultivate my competence. Additionally, I am up-to-date on the latest research and evidence-based practices which exist to inform practitioners how we can most effectively help people.